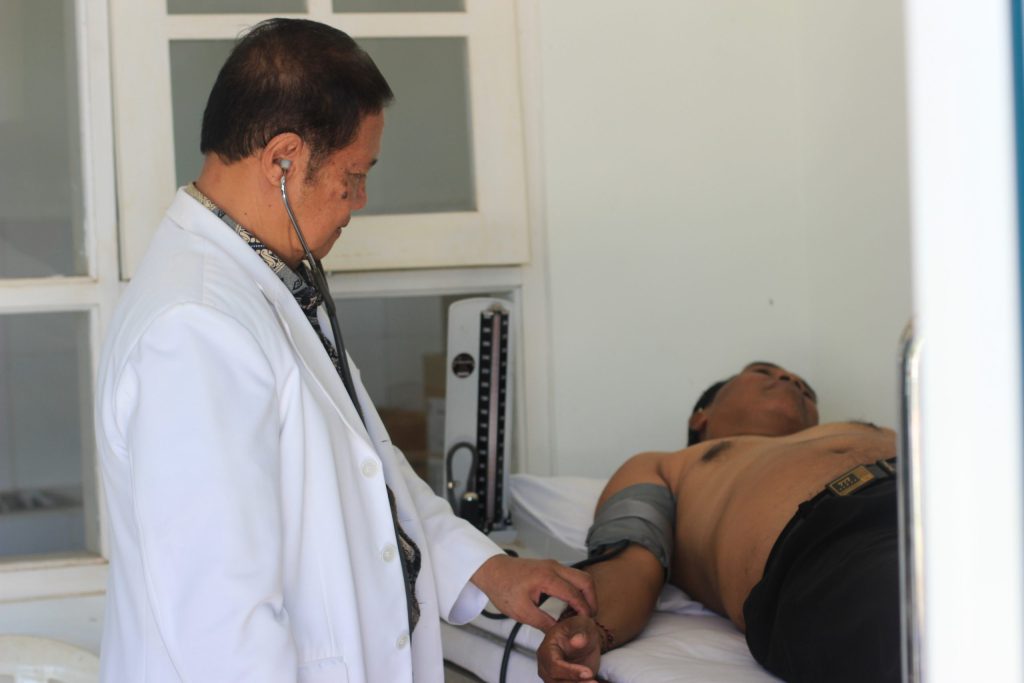 Health services are units aimed at supporting health services for students where standard health services and treatment are obtained free of charge. Undiknas health services are served by one doctor who is housed in the Undiknas Polyclinic room. Health service hours are five working days a week, namely Monday to Friday, from 08.00 to 08.00 hrs. 11.00 a.m. Health care facilities include measuring blood pressure, measuring blood sugar levels, and standard (generic) medicines.
Requirements for obtaining health services:
1. Students who are registered actively in the current semester are automatically entitled to receive health services.
2. Lecturers and employees automatically receive health services.
Health and safety insurance is given every new school year to all new students for 4 (four) years for students studying at Undiknas.