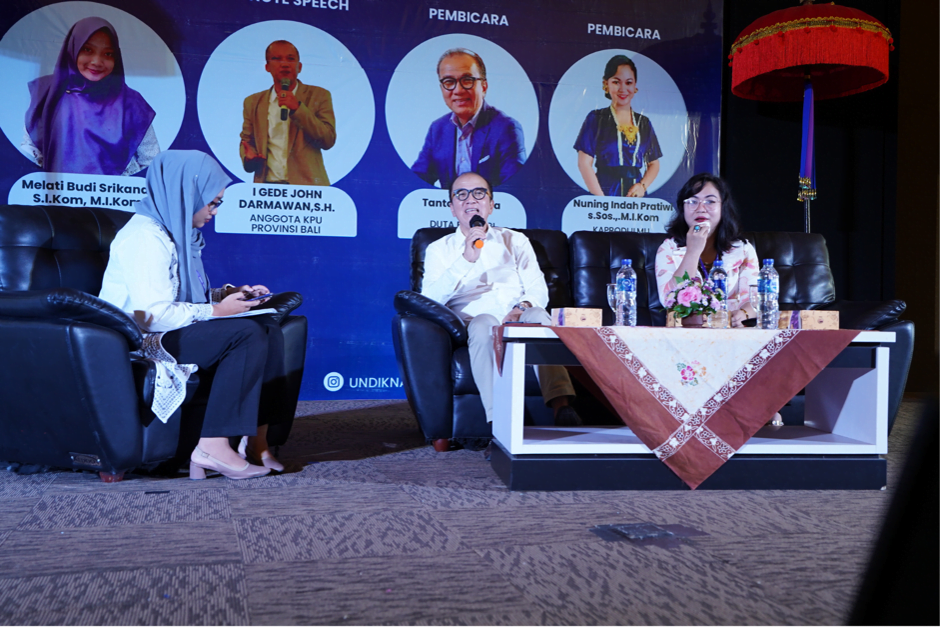 The Importance of Media Literacy Ahead of the 2024 Election, a step to educate the public in voting
Posted by

Categories

News

Date

11-05-23
Denpasar – The National Education University ( Undiknas ) through the Faculty of Social Sciences and Humanities ( FISHum ) held a National Seminar with the theme "The Importance of Media Literacy Ahead of the 2024 Election and Development of Indonesian Politics" which was held at the Undiknas Dwi Tunggal Auditorium on Wednesday, 10 May 2023.
The activity that took place succeeded in attracting the attention of students from the National Education University which was attended by competent speakers in their fields, namely I Gede John Darmawan, S.H., Tantowi Yahya, Nuning Indah Pratiwi S.Sos., M.I.Kom., and Melati Budi Srikandi S.I.Kom ., M.I.Kom as the moderator of the seminar.
In this event, Tantowi Yahya, a public figure who is also involved in politics and has served as Indonesian Ambassador to New Zealand for the 2017-2021 period, gave his views on current political developments in Indonesia and warned about the dangers of society being divided due to the democratic party.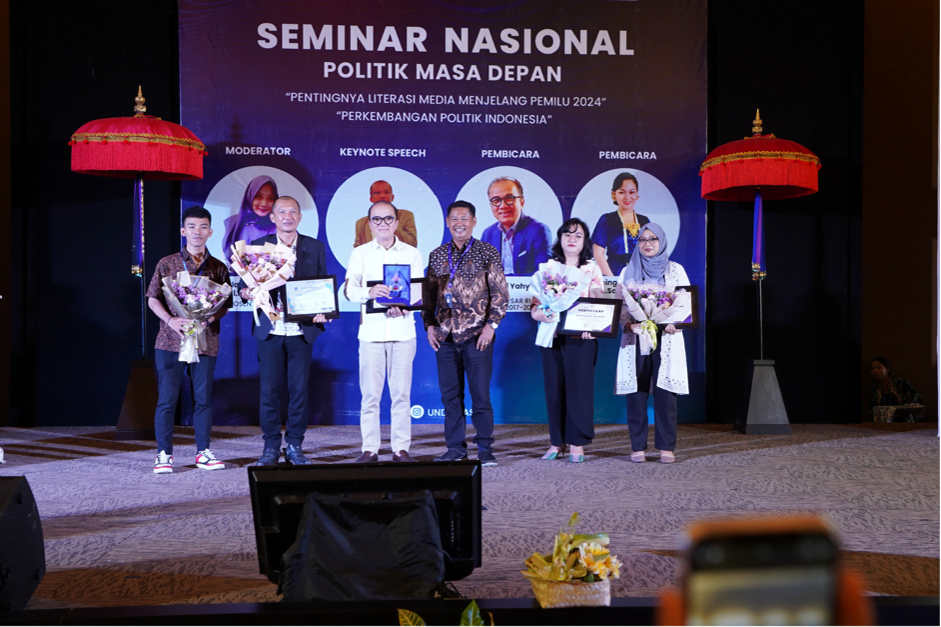 According to him, this condition will not make the development process in the country good, so action is needed to mitigate the occurrence of divisions that will occur again in the 2024 election. He emphasized that being smart and voting must be a priority in the 2024 election so that it is the qualified candidates who are elected, not people who can't," he said.
Meanwhile, I Gede John Darmawan, S.H., as the keynote speaker and at the same time a representative from the KPU for the Province of Bali, invited seminar participants to play a role by exercising their right to vote in the 2024 election.
"Don't just show your love, but also show your ink," he said In addition,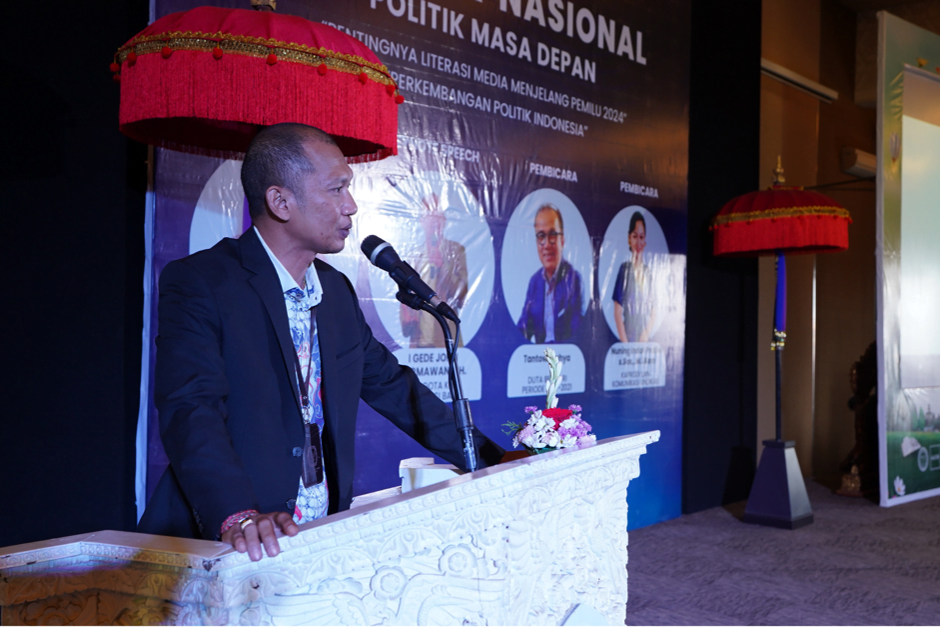 Nuning Indah Pratiwi S.Sos., M.I.Kom., as a guest speaker who is also a lecturer at the National Education University discussed from an academic perspective the importance of media literacy in addressing the 2024 election. She emphasized that media literacy is not just the ability to read and write, but also the ability to understand and analyze information obtained from the media. Media literacy is very important for the community to be able to make the right decisions in choosing leaders in the 2024 elections.
With this seminar, it is hoped that the public, especially college students, can better understand how important media literacy is in responding to the 2024 election and avoiding divisions in society. Hopefully, similar events can be held regularly to raise media literacy awareness in Indonesia.