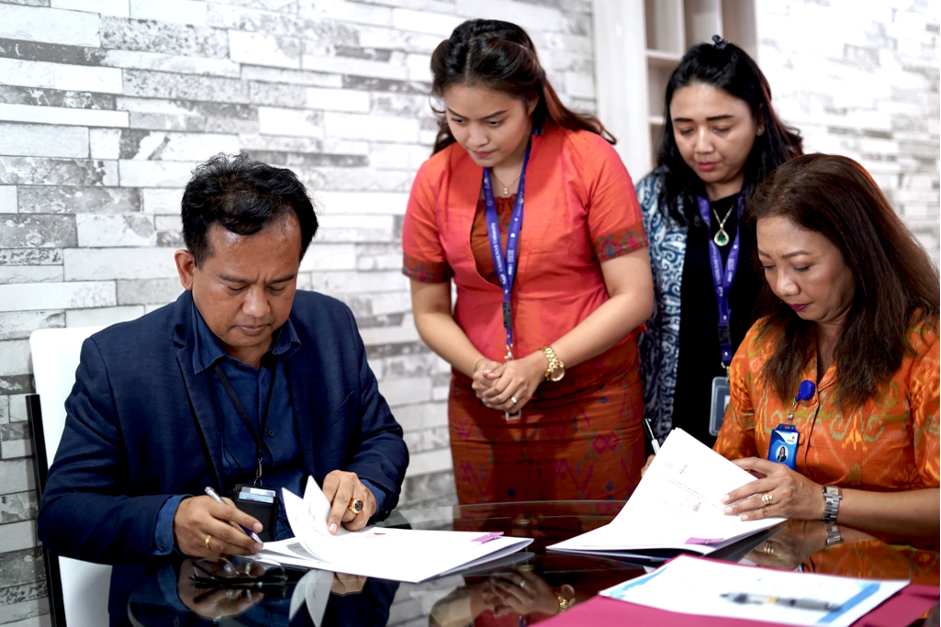 Undiknas and IDB Together to Realize Technologically Knowledgeable Graduates
Posted by

Categories

News

Date

02-05-23
Denpasar – Recently, the world of education has been increasingly prioritizing technological development as part of its curriculum. Various tertiary institutions are also competing to produce graduates who are knowledgeable in technology, including the National Education University (Undiknas) and the Bali Design Institute (IDB) which have recently collaborated to produce technology-literate graduates. (18/4/2023)
In the Rector meeting of Undiknas, Prof. Dr. Ir. Nyoman Sri Subawa, S.T., S.Sos., M.M., IPM., ASEAN.Eng., with the Chancellor of IDB, Ms. Dr. Ni Kadek Suryani, S.E., S.I.Kom., M.M., the two parties discussed the agenda for signing the MoU as well as the Merdeka Learning Campus Merdeka (MBKM) program which could be collaborated between the two universities.
In this collaboration, Undiknas and IDB are collaborating to create programs that can develop technological skills for university students and students, so that they can become graduates who can compete in today's digital era. These programs are also expected to open up job opportunities for new graduates with qualified technological skills.
Not only that, this collaboration is expected to provide valuable experience for students from both tertiary institutions, both from an academic and non-academic perspective. With the collaboration that exists between Undiknas and IDB, students can be involved in various activities such as research, seminars, workshops, and so on.
The National University of Education as a university that prioritizes technology, research, and also an entrepreneurial spirit is always open and responsive to collaborating with various partners, from universities, industry, government agencies, and the private sector. This is one of Undiknas' efforts to improve the quality of higher education by cooperating with competent parties in their fields.
For young people, this collaboration gives hope that they can obtain a quality education that is relevant to the times. With the rapid development of technology, technological skills will become an important capital to compete in the world of work. Therefore, the programs developed through this collaboration can be an opportunity for young people to improve their technology skills.
Let us warmly welcome the collaboration between Undiknas and IDB in creating technology-savvy graduates who can compete in today's digital era. Hopefully, this collaboration can provide great benefits for the world of education and the wider community.